About the Pembrokeshire project
The coastline of west Wales offers a powerful and consistent natural wave energy resource. This feature attracted Bombora to set-up its European operations at Pembroke Dock in 2017. In addition, the region offers good access to experienced marine energy staff, critical supply chain capability and marine operations expertise.
Bombora launched a £17 million project to construct and test the first mWave off the coast of Pembrokeshire at the end of 2017. In 2018, Bombora successfully secured a £10.3 million Welsh European Funding Office grant to support this project via the Welsh Government.
Bombora is committed to developing a visually and environmentally "low impact" renewable wave energy converter in Pembrokeshire. We are also helping to boost economic development and support the growth of the marine energy sector in Wales. Bombora is driving cutting-edge innovation for international success and Pembrokeshire provides a perfect environment to achieve this goal.
With the support of local and specialist suppliers, Bombora's team are currently designing and fabricating a full-scale 1.5 MW mWave prototype in Pembrokeshire.
Bombora is working closely with Pembrokeshire Costal Forum, the Milford Haven Port Authority and plans to access the Marine Energy Test Area (META) in Pembrokeshire, Wales.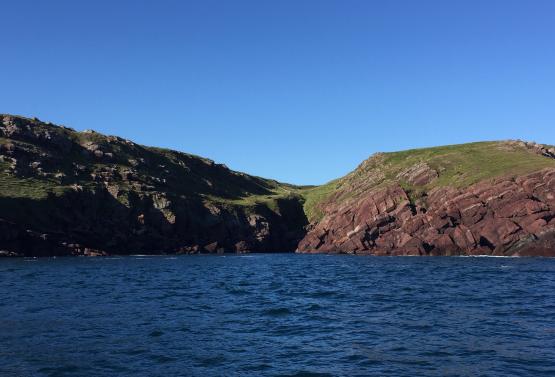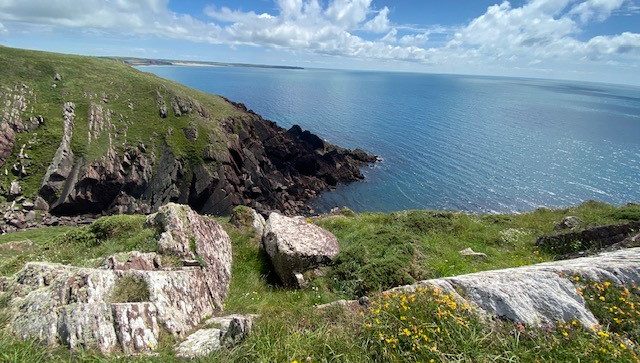 Where will mWave be located?
mWave will be positioned at East Pickard Bay, approximately 1km from Freshwater West beach. The device has a communications cable which sits on the seabed running from the device to shore at East Pickard bay. The cable will run to an on-shore control station, screened from view, which sits 275m from the coastal footpath.
How long will the project last?
The project test plan involves operating mWave wave energy converter for a period of 6 -12 months, after which it will be removed.
Consultation
Bombora view community and stakeholder consultation to be a crucial stage of any project and this has certainly been the case in Pembrokeshire.
Pembrokeshire Coastal Forum and their Marine Energy Test Area Project held initial public exhibitions in December 2018. Over four events in Castlemartin, Angle, Pembroke Dock and Dale, Bombora met with the local community to discuss the project. Another set of public exhibitions were held in the second half of 2019. The project was well received at these events.
To read the latest news on our Pembrokeshire Project follow us on LinkedIn.
The following mWave Pembrokeshire Project information and documentation is available on request by emailing: pembrokeshireproject@bomborawave.com
Marine licence – Natural Resources Wales
Planning application – Pembrokeshire National Park Authority
Non-technical summary of the Pembrokeshire Project Environmental Statement
Decommissioning Programme
If you have any queries about the project, please contact Bombora via email at pembrokeshireproject@bomborawave.com